Denise's Handmade Jewellery
Handmade by Denise, this jewellery is unique and gives glamour, sparkle and colour to any look and occasion.
It's your choice!
I've been designing and making jewellery for over 20 years now; initially it was made for my own use and as gifts, but this has evolved to a much greater variety of styles and materials to suit a wider market. Techniques used go from simple stringing, through wirework and some polyclay, right through to the intricate and very time-consuming needle weaving which uses beads as small as grains as sugar and which requires every single bead to be stitched in place.
Visit my jewellery shop at Folksy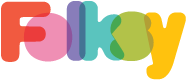 I also do bridal jewellery including tiaras to order, though you can see a couple on this site as examples. I take a particular pride in the high quality of the work and materials I use.
Just about anything is available to order - you tell me what you'd like and I'll design and ask your opinion before even thinking of confirming.
Every piece is unique to this collection. Anything I make for you will be yours and yours alone, never to be duplicated except by special request.
If you click on any of the jewellery images you will see a larger version where you'll be able to examine the detail. I accept Paypal or any of the major credit and debit cards via Paypal - you don't need a Paypal account. P&P is £1 per item Royal Mail First Class.
Here's a selection to whet your appetite.
All measurements are approximate.
If you have any questions or comments about my jewellery, please contact me here.
Tiger Eye Necklace
£9
Tiger Eye Link Necklace
£6
Swarovski Butterfly And White Crystal Sparkle Necklace
£12

A classic design using Tiger Eye coin shapes and smaller round beads, set off with tiny gold plated sparkles. Looks beautiful alone or with its partner to the right.

Length 64cm

This again features the gorgeous Tiger Eye disc beads, this time coupled with slim gold spacer beads to let the stone show off! Looks amazing with its partner to the left.

Length 64 cm

If you love sparkle this is definitely for you. Twisted quartz crystals are spaced by the exquisite and now unobtainable tiny Swarovski butterflies in peridot green. The spacer beads are all silver plated, as is the very strong heart shaped magnetic catch (no more fumbling to fasten) Matching 925 silver earrings available at £3.50.

Length 54cm
There will be much more jewellery, including bracelets, earrings, necklaces and tiaras on site on display and sale in the next few days. Please visit again soon.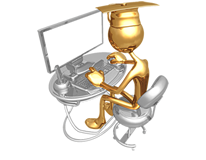 The Milward Story... So Far